Tulsa Electrician | Hot Shot Electric
Top Tulsa Electrician: Hot Shot Electric
When it comes to electrical services, finding a reliable and experienced electrician is crucial. In Tulsa, Oklahoma, Hot Shot Electric stands out as the top choice for all your electrical needs.
With their exceptional expertise, commitment to safety, and customer satisfaction, Hot Shot Electric has established a stellar reputation in the industry.
In this article, we will explore the reasons why Hot Shot Electric is the go-to electrician in Tulsa, highlighting their services, professionalism, and customer-centric approach.
Wide Range of Electrical Services
Hot Shot Electric offers a comprehensive range of electrical services to cater to the diverse needs of its clients. Whether you require installation, repairs, or maintenance, their skilled electricians are equipped to handle it all.
From wiring and lighting to panel upgrades and surge protection, Hot Shot Electric delivers top-notch solutions with efficiency and precision.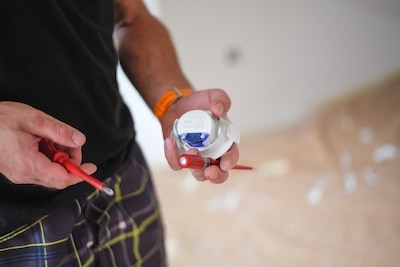 Highly Skilled and Certified Electricians
One of the key reasons why Hot Shot Electric is considered the top electrician in Tulsa is its team of highly skilled and certified electricians.
Each electrician undergoes rigorous training and possesses the necessary qualifications and certifications. 
Their expertise ensures that every electrical project is executed flawlessly, adhering to industry standards and regulations.
Focus on Safety
Safety is a top priority for Hot Shot Electric. They employ stringent safety protocols to ensure the well-being of their clients and their property.
From employing safe work practices to using high-quality materials, Hot Shot Electric guarantees a secure electrical setup that minimizes the risk of accidents or electrical hazards.
Exceptional Customer Service
Hot Shot Electric prides itself on delivering exceptional customer service. Their friendly and professional staff is always ready to assist you with any electrical queries or concerns.
They believe in building long-lasting relationships with their clients by providing personalized attention, prompt responses, and reliable solutions that exceed expectations.
Competitive Pricing
Hot Shot Electric understands the importance of affordability without compromising on quality. They offer competitive pricing for their services, ensuring that customers receive exceptional value for their investments.
With transparent pricing and no hidden costs, Hot Shot Electric maintains a fair and honest approach to its billing.
Efficient and Timely Solutions
Time is of the essence when it comes to electrical issues. Hot Shot Electric recognizes this and ensures that they provide efficient and timely solutions.
Their electricians arrive promptly, equipped with the necessary tools and expertise to diagnose and address the problem promptly. Hot Shot Electric aims to minimize disruption to your daily routine and restore electrical functionality swiftly.
Serving Tulsa and Surrounding Areas
Hot Shot Electric proudly serves Tulsa and its surrounding areas. Their reach extends to neighboring communities, allowing more individuals and businesses to benefit from their exceptional electrical services.
Regardless of your location within the Tulsa region, Hot Shot Electric is ready to provide reliable and efficient electrical solutions.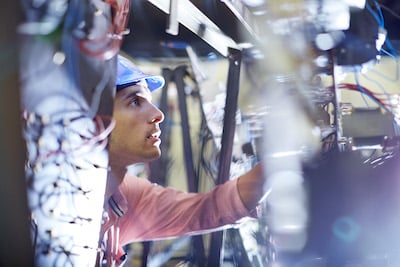 Continual Training and Education
To stay at the forefront of the industry, Hot Shot Electric emphasizes continual training and education for their electricians.
They regularly update their knowledge and skills to keep up with the latest advancements in electrical technology and techniques. 
This commitment to professional growth enables them to tackle even the most complex electrical challenges with confidence.
Conclusion
When it comes to choosing a reliable electrician in Tulsa, Hot Shot Electric stands out as the top choice.
Their wide range of services, highly skilled electricians, focus on safety, exceptional customer service, and competitive pricing make them a preferred electrical service provider.
With Hot Shot Electric, you can trust that your electrical needs will be met with professionalism, expertise, and a commitment to your satisfaction.