What are the Benefits of Patio Heaters?
After a long day on the run, there's nothing better than enjoying the fresh air outdoors. It's relaxing, calms us down, and makes us feel a little better. Most of us could benefit from a little more time outside. It's a little easier to do on those warm spring and summer days when the good weather vibes stretch long into the night.
But what about the cold months of the year? One of the best ways to increase your time outside and fully enjoy your outdoor space is a patio heater. Are you not convinced? Here are five reasons why a patio heater could be right for you.
Patio Heaters Improve Relaxation
It's hard to relax these days and even more challenging if you're uncomfortable. It's great to have people over for dinner or a cookout and show off that beautiful outdoor space you've worked so hard to maintain. But eventually, your evening comes to a screeching halt when temperatures drop; People start shivering, huddling together, and asking for blankets, and before you know it, you're running back inside.
I hope you cleaned up…
Even in the summer, the weather can be unpredictable. The best way to take on the cold is outdoor heating. An outdoor heat source can stretch out your evening and allow you to keep company even longer. If you've got a garden, a patio, or even a business, outdoor heating could help you get the most out of your space.
A patio heater is ideal for outdoor heating, and a gas heater is often the best way to go. Radiant heat has a similar effect to a campfire, but with some added benefits! A patio heater is safer and can be moved from spot to spot. They also don't take up too much space, another reason businesses like restaurants, bars, pubs, and coffee shops love to place them near their busiest outdoor seating areas. They feel nice and cozy, like a campfire, making fighting off the chill easy. Gas heaters are a simple, effective way to make those memory-making moments last longer into the night.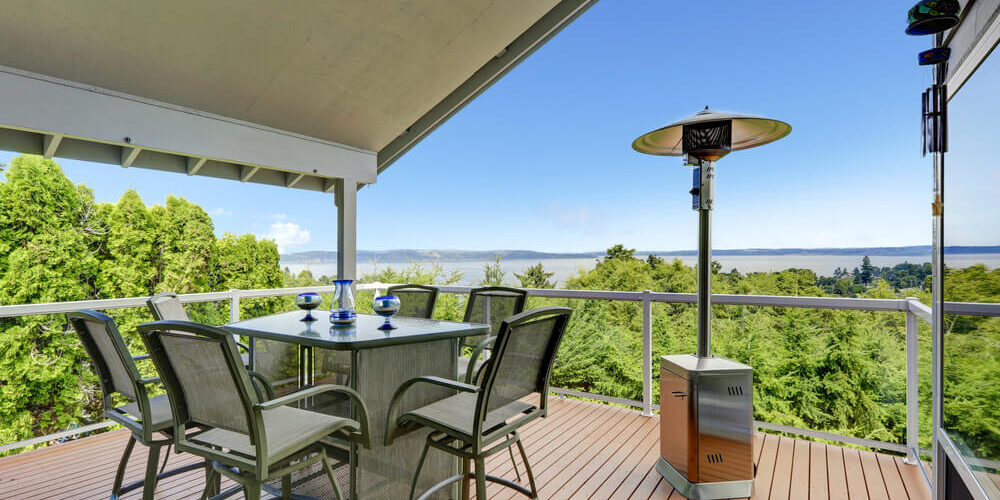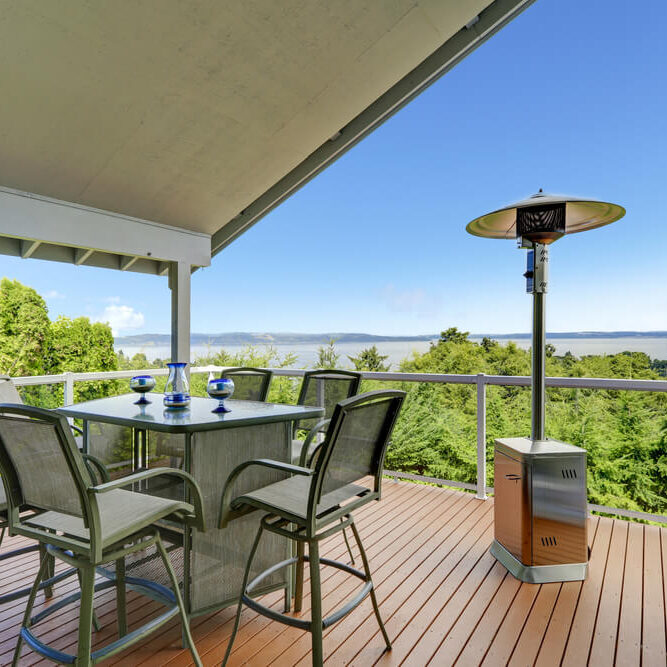 Patio Heaters Are Easy to Assemble
Without professional help, you can have a gas heater up and running in about an hour. Many gas heaters come with every part you need and full do-it-yourself instructions for assembly. You might only need help if you're too busy to do it on your own. I'm sure a few of you are! Otherwise, for most, the setup is pretty straightforward. An expert must install electric heaters, on the other hand. Yet another benefit of gas heaters!
On the flip side, gas heaters need fuel to make heat. A typical gas heater might last 10 hours or so on a regular 13-gallon gas cylinder. Don't worry; you probably won't use the whole thing in one day —remember that when you change the cylinder, you make sure the heater is cool. And if you plan on staying out pretty late, you'll want to ensure you're stocked with plenty of fuel to keep the good vibes going.
Though many of them are, not every gas heater will be a simple DIY install. Some gas heaters connect to your home's natural gas with a hose and a regulator, which is a much cheaper fuel option. However, installing these heaters is more complex, so it's best to leave it to the pros.
Electric heaters need an outlet to run, which limits where they can be placed. With gas heaters, anything goes! Wherever you can place a gas heater safely, it can provide that fantastic radiative heat. The gas cylinder of fuel is a bit heavy but very portable.
Some heaters come with a gas cylinder stored inside a compartment at the bottom of the heater. This makes for a simple move but a heavier one. On the plus side, these kinds of heaters often come with wheels. Heaters with the gas cylinder parked outside the central unit will be a little easier and lighter because you can move the heater and the cylinder separately.
If you're thinking about where you might want to set up your heater, ensure you're in an area with good ventilation. Gas heaters emit carbon monoxide, which could be harmful in an enclosed area. Other than that, as long as it's not touching anything, any outdoor area will do. This will help you customize your family and guests' experience to get the most out of each heat source.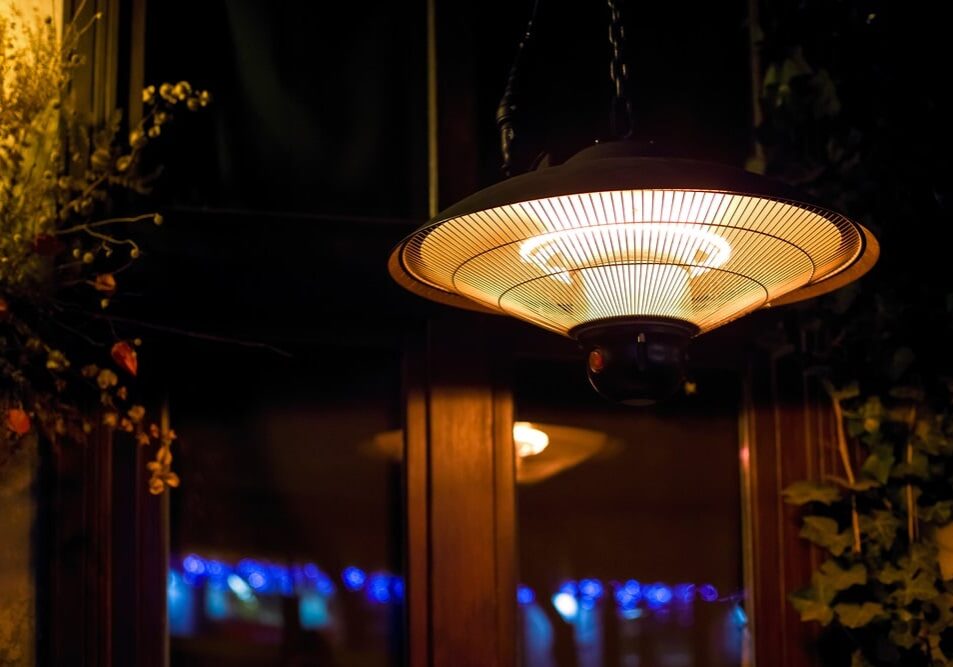 Patio Heaters Are Stylish
Heaters have style! They add character to a patio and are an inviting sign to guests and visitors: come here, and you'll be comfortable! Some gas heaters display elegant flames that are beautiful to watch. Who doesn't like to watch a flame dance in the dark?
Unlike infrared backyard heaters, which produce a bright glare, a gas heater can provide class and style to any kind of backyard, patio, or outdoor area. There are many types of gas heaters that come in all varieties. You'll be able to find just the right heater to make your outdoor design stand out among the crowd.
Patio Heaters Are Cost-Efficient
Everybody is watching their wallets and purses these days. You want to make the best choices for your family. Overall, gas heaters are cheaper to run than electric heaters. If used frequently every day, the more efficient electric heaters will probably be better in the long run. But for many, a gas heater is a perfect choice.