Aluminum Wiring Repairs in Broken Arrow, Tulsa & Owasso
Aluminum wiring might have a bad reputation, but with a trusted Broken Arrow electrician on your side, you can mitigate the potential fire risk aluminum wiring can pose to your home! If you've noticed especially hot-to-the-touch electrical outlets, circuits that no longer work, flickering lights, or the smell of burning plastic at your electrical receptacles, you may need the help of a licensed electrician to get your home's wiring back in order. If you aren't sure whether your home has aluminum wiring, have one of our expert contractors make an inspection. Aluminum wiring was popular in the 60s for its low cost and electrical distribution, so most older homes have them. As aluminum wires age, they can become dangerous electrical hazards and even put the safety of your home at risk. Poorly installed aluminum wiring naturally loosens with age, causing sparks and overheating of switches and outlets. It's crucial to have your Broken Arrow home's aluminum wiring inspected by a professional for you and your family's safety. Let us help you decrease the risk of fires associated with aluminum wiring and give us a call today!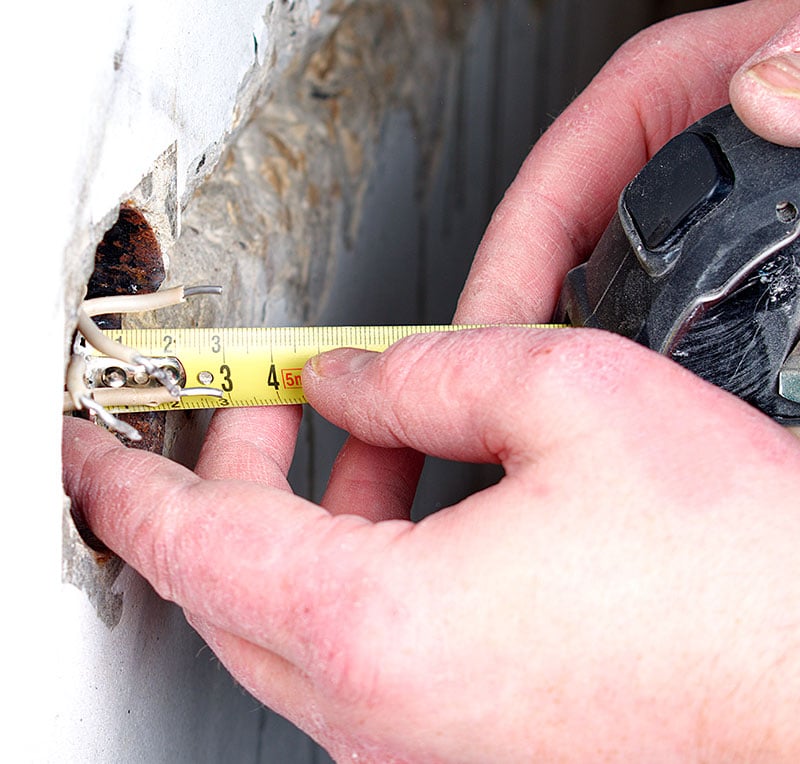 Electrical Repairs, Installations, and Replacements
At Hot Shot Electric, we offer top-quality lighting installation services in Broken Arrow, Tulsa, Owasso, and the surrounding areas. No matter how big or small the job, our electricians have the skills needed to assess the situation and find a solution that works for you.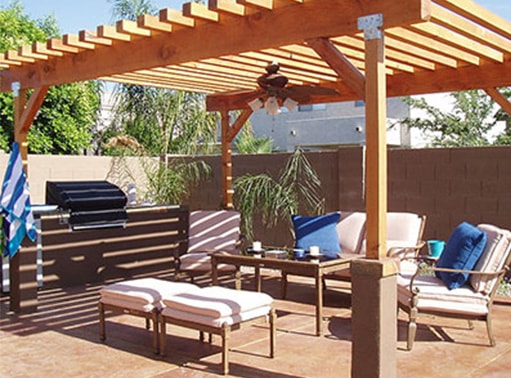 OUTDOOR KITCHENS
If you're considering constructing an outdoor kitchen to spend more quality time with your loved ones, allow us to handle all of your electrical needs. Hot Shot Electric can install lighting, GFCI outlets and add new circuits to get you one step closer to having the outdoor kitchen you've always wanted. Our crew will even work with your outdoor landscaper to ensure that your kitchen is as functional as it is beautiful.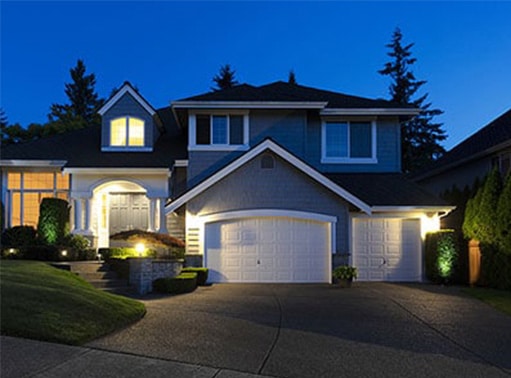 LANDSCAPE LIGHTING
With the many benefits that landscape lighting offers, it's no wonder that so many of our customers are requesting to have them installed. Landscape lighting can bring about a new, vibrant feel to your home while also making it more secure. If you're interested in having your home professionally lit, give Hot Shot Electric a call. Our expert team will work with you to discover what type of landscape lighting would best fit the look and feel of your home.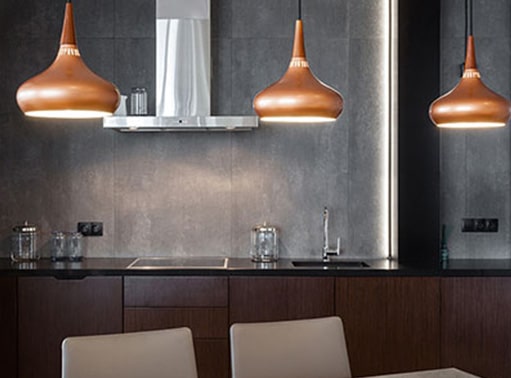 KITCHEN LIGHTING AND REMODELING
Are you interested in updating your kitchen lighting? Give Hot Shot a call! We specialize in all types of lighting remodels, including chandeliers, recessed cans, under cabinet lights, and more. Our team can update your kitchen lighting to bring a new feel to your home and save you money on your utility bills by installing energy-efficient LEDs.
INTERIOR LIGHTING FIXTURES
Installing new interior lighting yourself can be a hassle. Why not leave it to the professionals? Hot Shot Electric is a lighting company with experienced electricians that can install all types of interior lighting, including cabinet lighting, chandeliers, ceiling fans, step lights, bath and vanity, recessed lighting, and more.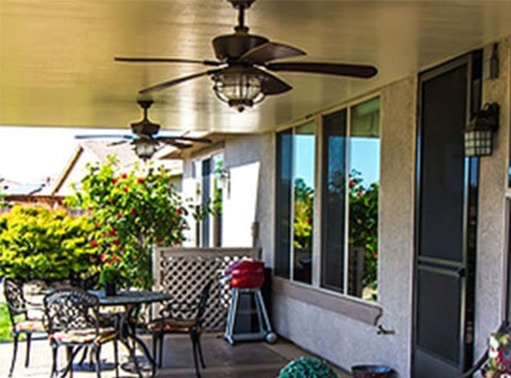 PATIO FANS AND LIGHTING
Summertime in Oklahoma means spending time outdoors with your family and friends, but the heat can often make it hard to stay outside for too long. Luckily, we offer solutions for that. Our technicians can install patio fans and lighting so that you can get the most out of your summer. Give us a call today!
Contact A Qualified Lighting Contractor Today!
Don't take the DIY approach when you can make sure the work is done safely by bringing in a qualified lighting contractor for the job. Trust the Broken Arrow experts at Hot Shot Electric for all your aluminum wiring needs. Contact us today for a free estimate!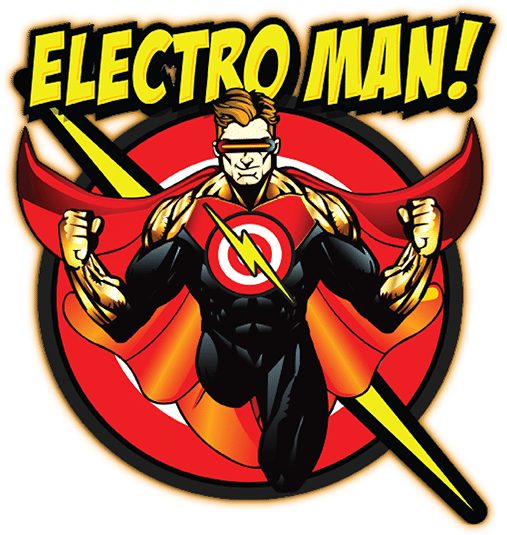 HAVE NO FEAR, ELECTRO MAN IS HERE!