The Top Landscape Lighting Ideas
When trying to spruce up the outside of a home or outdoor living space, landscape lighting can be a great place to start. Lighting is functional, but it can also aesthetically add a lot to a property. Great landscape lighting can illuminate a space and give better visibility and security while also impacting the feel of the atmosphere.
Whether you are considering ambient lighting for your patio or accent lighting for your landscape features, there is much to be decided. Path lights, spotlights, and step lights are also popular considerations. Read on to find the perfect inspiration for your place.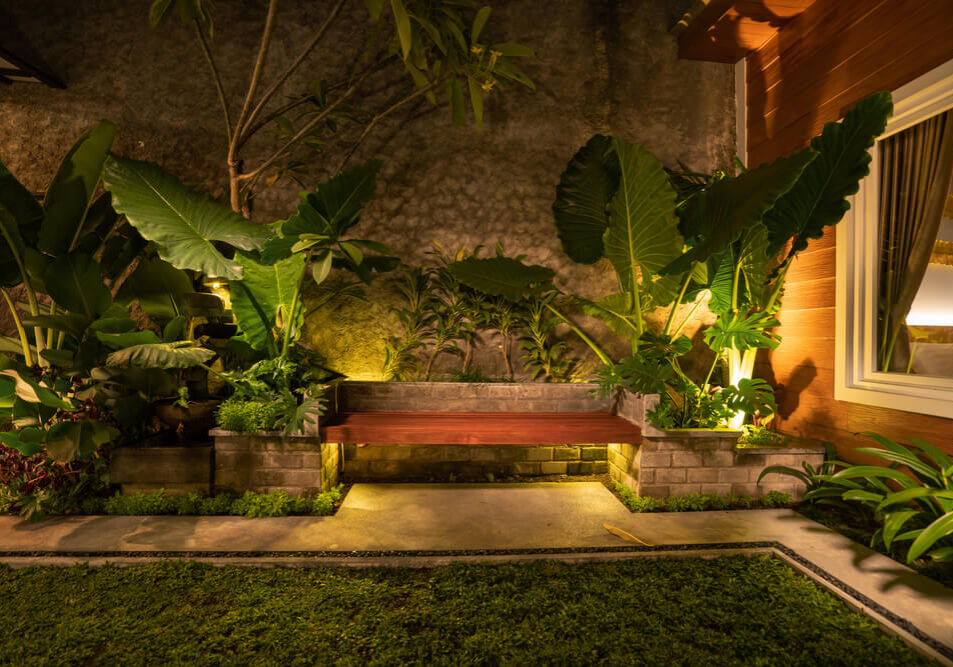 What is Possible with Landscape Lighting?
One standard piece of advice, no matter the type of outdoor lighting you're considering, is to keep it simple. Round wall lights and bollards are examples of popular but straightforward lighting choices. Although minimal in size and grandeur, they still create a significant impact. Visual symmetry can also help with the minimal approach. The human eye usually desires visually aligned elements with aspects of architecture in the space.
Before purchasing lighting, it is essential to look at various options. Touring nearby neighborhoods or visiting an outdoor lighting store can be great ways of gathering information. The proper lighting can make a massive difference in your outdoor space. Stop to consider whether you want wall or step lights, lanterns or bollards, or anything in between. With a bit of planning, you'll have a space that you can't wait to show off!
Bollard lights are column-like lights that are relatively low to the ground but provide a beautiful look. They provide light but can also be used to accentuate the perimeter of a yard or walkway. These path lights are used to help guide people. Find the type of bollard that works best for your space, and watch how it transforms your outdoor space!
There are many ways to use lighting in your outdoor space. Geometric lighting can exemplify a modern style and are great to use on a pathway. Windows, doorways, and other elements of architecture at your home can also influence lighting choices. Consider small ground or step lights illuminating walkways, decks, driveways, stairs, or patios. Alternatively, small wall lights can also help save space. The lights on the wall can send light either upwards, downwards, or both without taking up additional space on the floor.
Yet another lighting approach for an outdoor space is to use hardscape lighting. This allows lights to be installed directly into concrete, stone, or brick. Step lights are the most common version of hardscape lighting since they effortlessly blend into the background. If you want a bolder look, consider spotlights or lanterns. Both of these look particularly nice illuminating paths. Paths or walkways that accumulate heavy traffic can be great locations for prominent downlight elements. This is a common approach by places like restaurants and hotels since it allows for a maximum amount of illumination coverage.
Please note that their placement can make a massive difference in the visual experience when considering spotlights. Spotlights located on the ground are used chiefly for up-lighting features. On the other hand, spotlights located near a roofline are best used for downward lighting for elements such as doorways.