Many people want to spruce up outside their homes or add helpful equipment. Often this can lead to the need for outdoor wiring. While it may seem simple to add outdoor wiring to your home or space, the truth is that the National Electrical Code (NEC) has many specific requirements to follow if circuits or equipment are to be added to the outside of a building.
Safety concerns are the main reason that specific codes and requirements are needed. It is vital to prepare the wiring to withstand damage from moisture, corrosion, physical damage, and hindrances that can come from burying the wires underground. Most outdoor codes revolve around outdoor receptacle installation as well as lighting fixtures.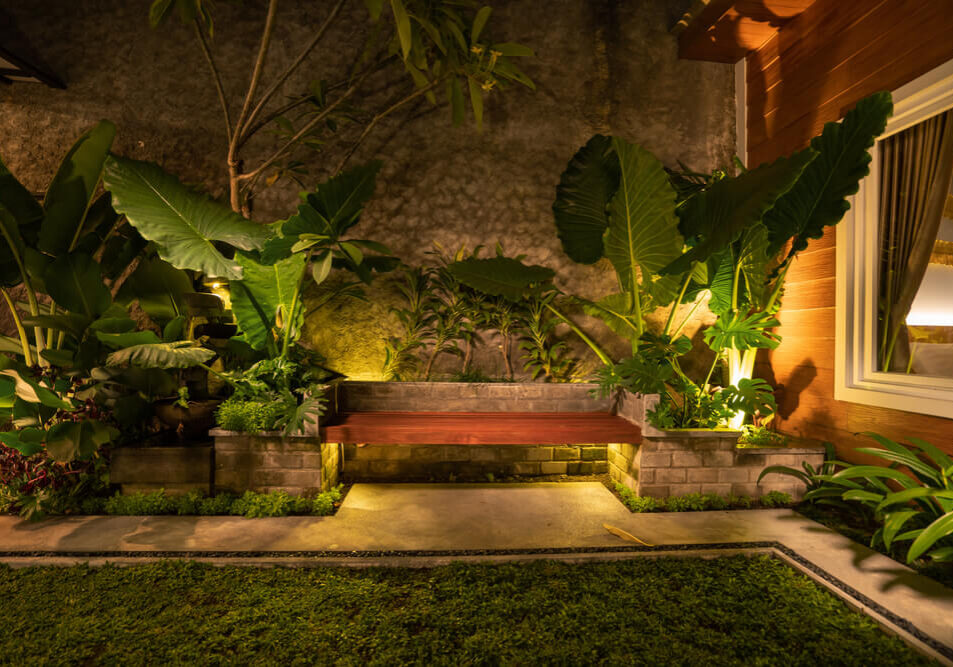 In addition to these codes, there may be a focus on wires that run above and below ground. If, when installing wiring, you come across a requirement for "listed" equipment, please note that an approved testing agency must authorize the products.
Most rules regarding outdoor receptacle outlets aim to reduce the chance of being shocked. Shock is a common risk anytime a user or conductor is in direct contact with the ground. Several rules can help outdoor receptacles be safe.
The Role of GFCI in Outdoor Wiring
Ground-fault circuit interrupters (GFCI) are a type of protection required for any outdoor receptacle. The protection can be provided by either GFCI circuit breakers or GFCI receptacles. Every now and again, there may be an exception for snow-melting equipment or other scenarios where the outlet is inaccessible. Another rule is that homes must have no less than one outdoor receptacle at the front and no less than one at the back of the house.
These receptacles need to be easily accessible from the ground and no higher than 6.5 feet above the ground level. If your receptacle is in a damp location (such as under a porch roof), it must be weather resistant and have a weatherproof cover. Those receptacles in wet surroundings or otherwise exposed to weather must also have a cover that provides sealed protection even if the cords are plugged in.
Outdoor Wiring Rules for Landscape Lighting
When considering rules for lighting, it is also important to know the facts. First, if a light fixture is situated in a wet or exposed area, it must then be listed as such. It also needs to be listed if there is an overhanging eave of the roof. If an electrical box is mounted on a surface, it must be weatherproof. Light fixtures, or low-voltage luminaires, must be at least 5 feet away from outside pool, spa, or hot tub walls. The switches controlling these items must also be a minimum of 5 feet away from the outside wall.
If you are using low-voltage lighting, it does need to be listed by an approved agency. On the other hand, exterior light fixtures do not require GFCI protection.
Wall Lighting and Sconces
Don't forget to look at wall lights in your landscape lighting plan. Outdoor entrances can often be dark. Using large wall sconces outdoors can help with visibility issues. When outdoor sconces have large sweeping arms, they reflect light downwards, which gives a bright but unassuming vibe. If wall lights are used on either side of a door, plenty of light will be available.
Outdoor Wiring Rules for Conduits and Cabling
Last but not least, it is vital to research rules for outdoor cables as well as conduits. Most cables have vinyl outer jackets but are not intended to be used outdoors. Instead, there are specific cables designed for outdoor use. Conduits also have their own rules.
To start, a wire or cable that is buried or exposed needs to be listed as such on the application. These cables can be buried without a conduit if there is at least 24 inches of cover from the earth. If wiring is buried inside rigid metal, there must be at least 6 inches of cover from the earth. The backfill around cables and conduits must be smooth and not have rocks.
Wires that run from above ground to underground must have a conduit at least 18 inches to the termination point. If electrical service wires hang over a pool or hot tub, they must be at least 22.5 feet higher than the surface of the water and any sort of diving platform. Finally, wires that transmit data (such as telephone or internet wires) need to be a minimum of 10 feet higher than the surface of the water in any pool, hot tub, or spa.
No matter what type of outdoor wiring you are considering, the best thing you can do is to call 811 before you start. 811 is a national "Call Before You Dig" hotline. Within three days, they will reach out to all nearby area utility providers. Representatives from the companies will then come to your property to mark their own lines on the ground. Since you cannot dig closer than 24 inches to these lines, it can save you a whole lot of time, money, and frustration to call first!