Temperatures around Oklahoma are finally starting to drop. While this is a welcome change from the significant heat we have experienced this year, it also signals the need for homeowners to assess the current status of their electrical systems in preparation for the fall and winter seasons. This article will look at some vital fall electrical safety tips for homeowners to ensure they are ready for whatever the upcoming season throws their way.
Electrical Panel Testing and Labeling
During colder periods, a home or business's circuit will often take on a much higher load to ensure that heating systems, light bulbs, and appliances work to their full potential. Unfortunately, your panel and wiring could be subject to countless potential problems if they become overworked. For this reason, it is essential to have your electrical panel tested by a qualified electrician to determine if any problems are present.
When circuit breakers trip, it is essential to unplug any devices that could increase the required load before resetting them. If it was a normal fault, this should resume power supply to the affected outlets; however, you should never ignore circuit breakers tripping frequently. This could signify a much deeper problem that may need to be remediated to improve safety conditions.
Prepare Safety Systems and Test Wiring
Electrical wires can undergo significant damage over time. Aside from normal wear and tear that occurs with use, the presence of rodents and other insects could further damage or deteriorate these critical lines inside your walls. Frayed or physically damaged wiring can quickly lead to electrical fires without a quick fix – making it essential to know the status of your wiring at all times.
Since frigid winter temperatures will require homeowners to use their furnaces or a generator more often, enclosed spaces may be subject to CO2 or carbon monoxide build-up. These can be deadly and lead to approximately 50,000 emergency treatments and 400 deaths annually. To stay safe, we recommend that homeowners check their CO2 or Carbon Monoxide detectors before turning on their furnaces for the winter months to improve safety.
Thermostat and HVAC Unit Inspections
Checking heating systems and related electronics, like thermostats, before the cold arrives will help ensure you aren't waiting uncomfortably for help from a professional. By pinpointing issues before the season begins, you can quickly take care of any problems that might be present and ensure that everything operates smoothly all winter. We are confident that you won't want to deal with it later.
If a device is faulty, it should be replaced as soon as possible. Unfortunately, even something as small as a defective thermostat can quickly derail the efficiency of your entire heating system or increase energy consumption and result in hefty electricity bills. If you have any problems with your devices upon testing, the team at Hot Shot Electric is here to help you get everything back to working correctly.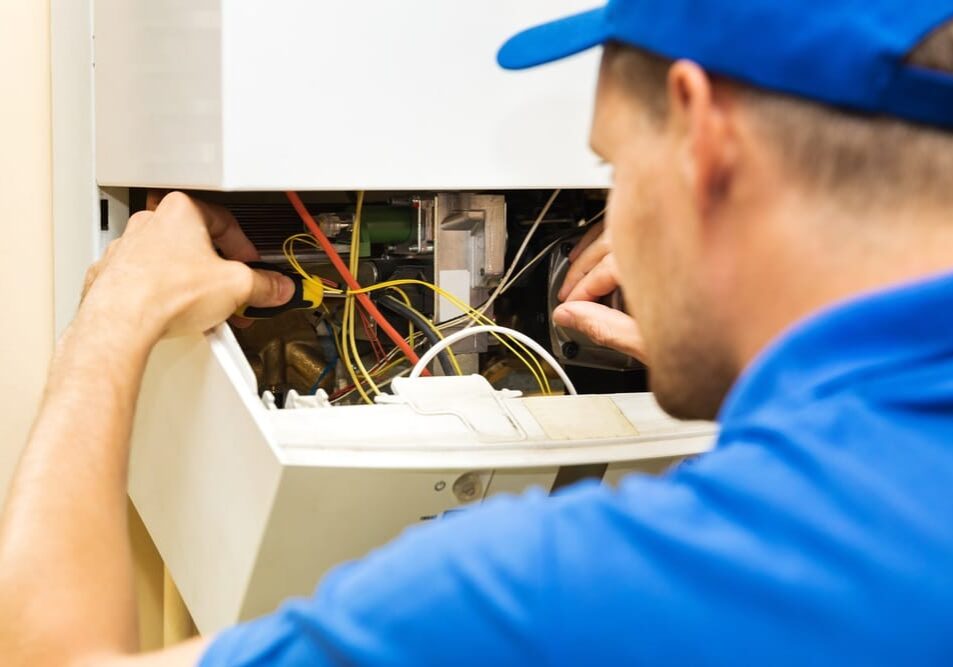 Optimize Lighting and Energy Usage
As days grow shorter and darkness comes quickly during the winter, it is important to optimize your lighting to ensure you are getting the best affordability and efficiency possible. One easy way to do this is by converting old halogen or CFL light bulbs to LED. These lights will perform well under both low and high temperatures, making them ideal for use in any modern home.
It is crucial to monitor your electric bills for any spikes that may signify increased energy consumption. While mild changes are expected due to the use of new systems in the household, it shouldn't be a dramatic shift from what you use during the summer if your energy systems are optimized. If the bill becomes much higher, an electrical fault is likely present and will need to be fixed by a professional electrician.